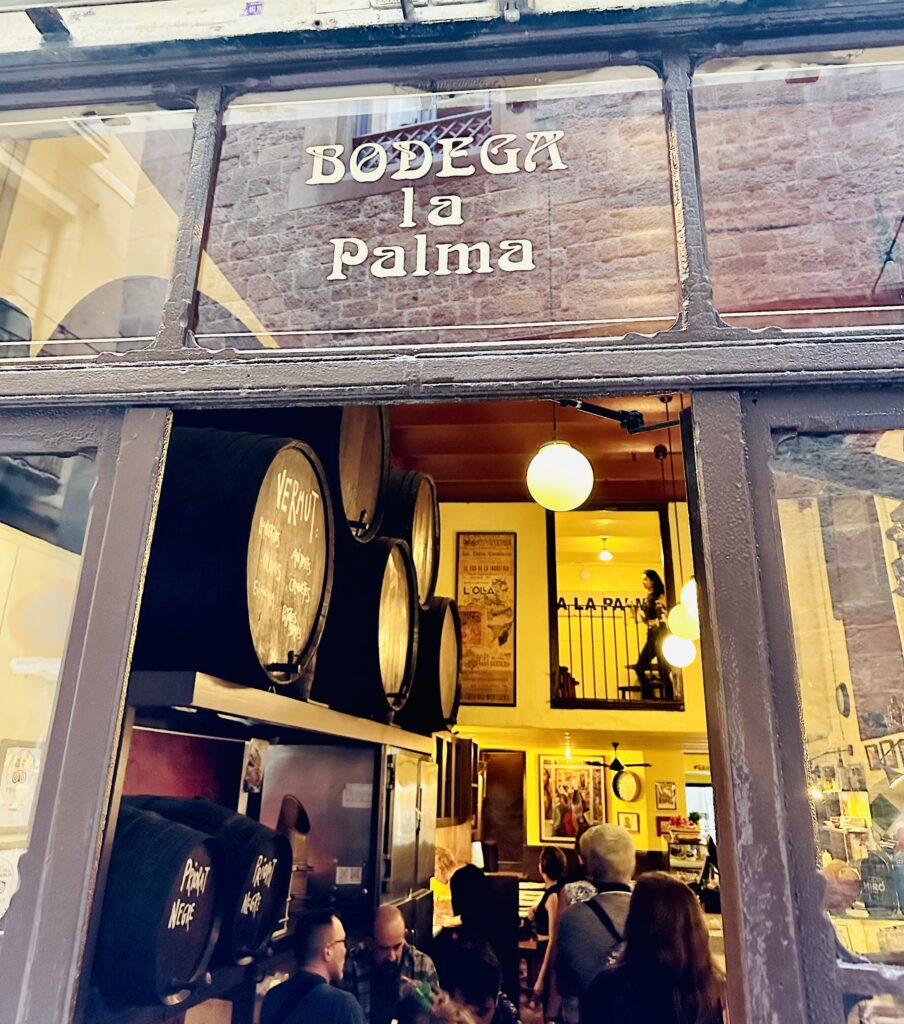 One thing that has happens repeatedly is that no matter where we go or what city, is we sit down at a restaurant and the owner points proudly to a dusty wall. On that wall is a picture of Anthony Bourdain dining on the local specialty at our exact table. To make certain we fully understand, they will announce, "Anthony Bourdain ate here. Right here," and tap the table. In some places like this, the food will be delicious! In others, it will be quite ordinary. Just because there is a photo of Anthony Bourdain eating a hot dog at the same restaurant where you just ordered a hotdog does not mean it will be the most fantastic hotdog you have ever had. If you watched his show consistently, you will also have his voiceover lingering as you bite into it. The soothing tone of his voice describing the ingredients, the preparation, and then the uplifting way to tie it in with the history, culture, and his own experience by the end of each episode. The people making and serving the food were always welcoming and remarkably interested in him and his ideas for the cameras. It made for a great show, and it always seemed like he was having such a transcendent time eating that hotdog. You may feel more pressure to have a similar experience or even slight discomfort from Deja Vu sitting at the same table. This will sound sacrilegious to his fans, but try and block Bourdain and that dusty photo on the wall entirely from your thoughts. You deserve your own authentic experience, or why are you even there? It could be great! He may have been right about that hotdog, and you may feel your atoms realign to become more harmonious with the universe after your first bite. Or, it could just be a regular old hotdog served by an indifferent waiter and a hefty bill because of the Bourdain-endorsed stamp that brings more customers in. Sorry to say, when you leave this place, you may simply be full instead of imbued with any distilled goodwill or cultural understanding.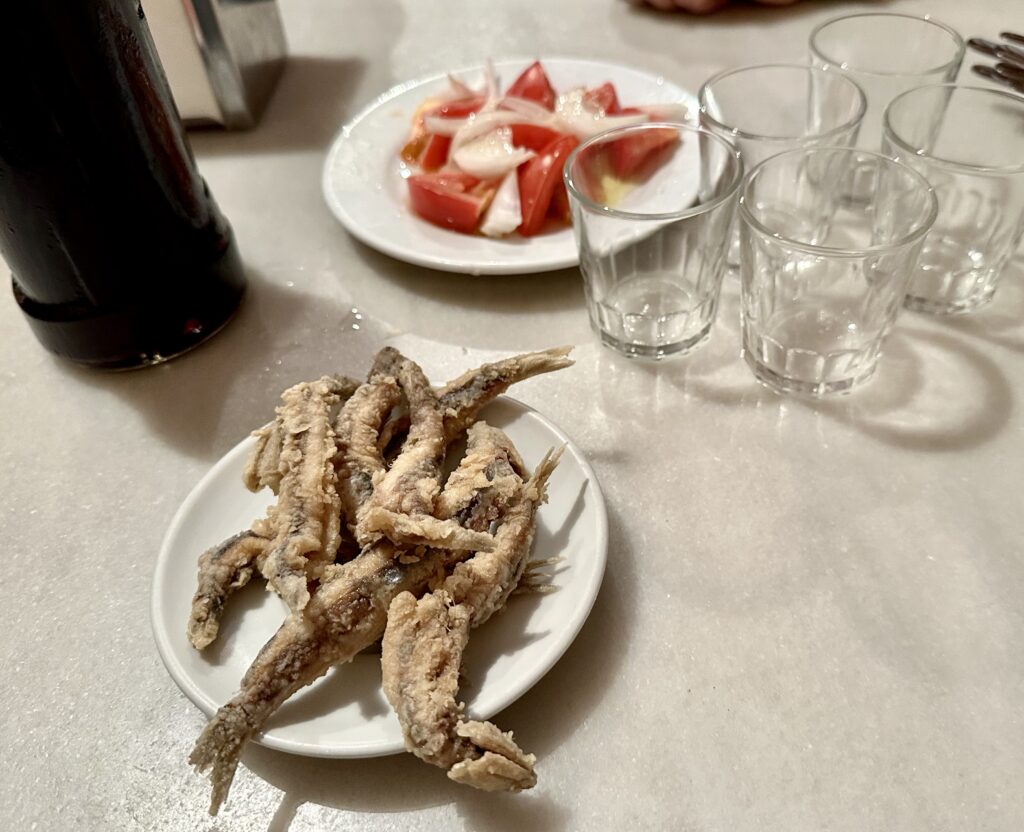 One such place in the Gothic Quarter is La Plata where we dined on small fried fish and tomatoes and washed it all down with wine from barrels. A tiny place with worn marble tables, the kind of wear that gives the marble a silken, skin-like feel I love to stroke lightly while I rearrange my silverware. La Plata offers a sturdy and equally small variety of delicious and simple dishes in their presentation and flavors. And yes, Anthony Bourdain is on the wall. I don't think many places in the United States can pull off this kind of fish because consistency and freshness are harder to find. A fresh tomato salad is a plate that pairs well with fish consumed head to tail and washed down with wine drawn from the generously sized barrels behind the bar. The wine is forgettable and tastes a bit like something labeled simply Table Wine or referred to as a "drinkable" red. It is worth a try, but I would not suggest drinking buckets. You may find yourself remembering and craving the open-air atmosphere and charm of the bar, though, and I can easily imagine people regularly stopping in here for a plate of fried fish and a bit of cheap wine and conversation.
Because Bourdain is on the wall, prepare yourself for fans of the show to frequent there too.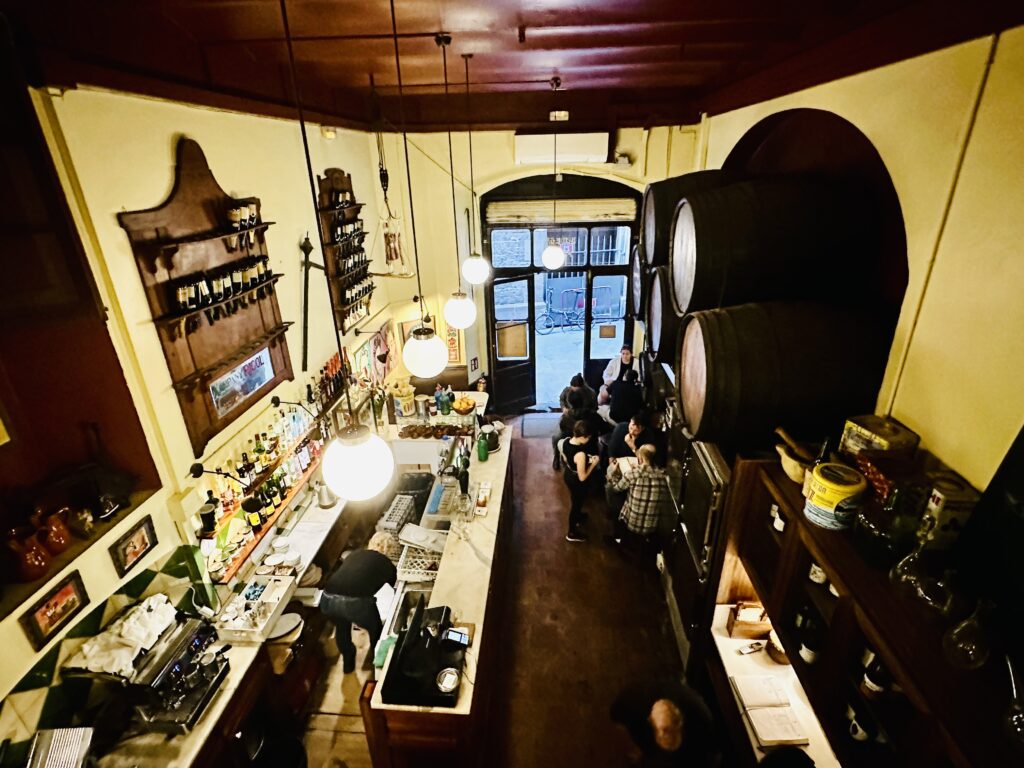 Another popular bar in the Gothic Quarter is Bodega la Palma. I didn't see a picture of Bourdain on the wall, but it seemed like it would be his kind of place – an atmospheric bar with walls lined by barrels and worn tables. There is a much more extensive menu, including many delicious small plates. Still, I spent more time staring at the interior than my dishes. It reminded me of the kind of place a hungry artist or writer would come for a cheap supper (100 years ago) and a bottle of wine. The remarkable thing about many of these old, tiny tapas bars is that, even though you are in a tourist-riddled center of a major global attraction, you can still have affordable tapas and wine.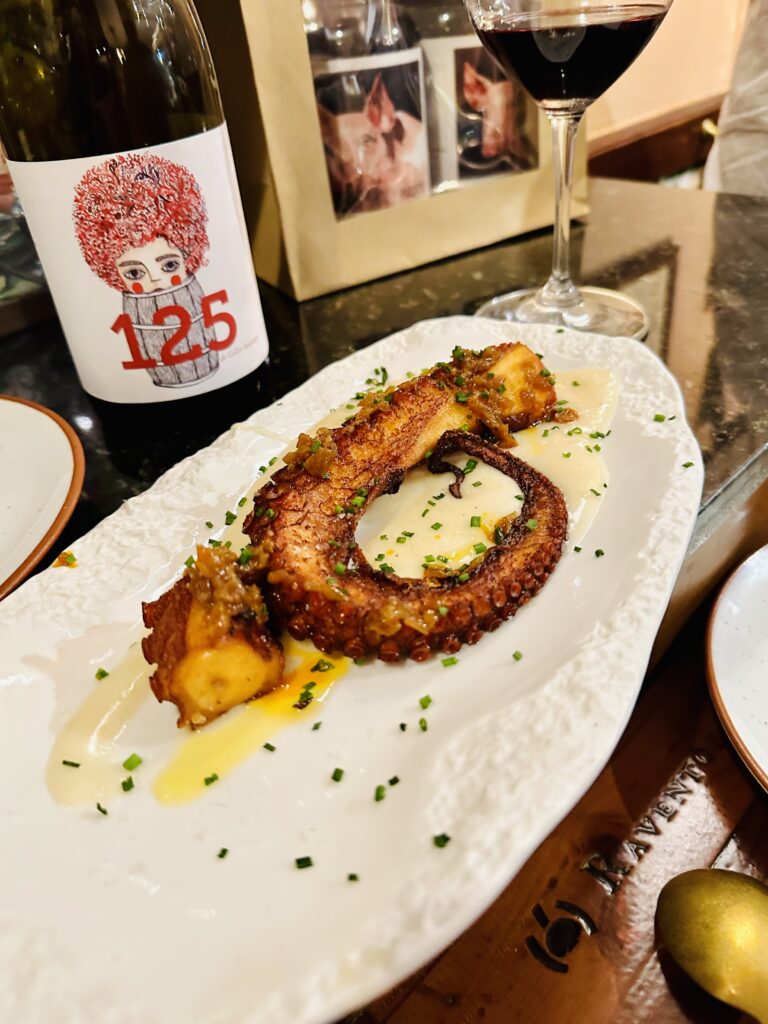 While I loved the food at almost every restaurant we visited, I have to say that my favorite of this trip was Els Tres Porquets – The Three Pigs. This is a bustling restaurant far from the tourist scene across town in the El Clot district. An area of wide avenues and apartments, hotels, and restaurants, with a surprising array of options. We happened upon Els Tres Porquets by accident and were lucky to get a small spot in a corner to dine as the place was packed. A chalkboard listed the daily specials, and we ordered a variety of plates and a bottle of delicious red wine from Tarragona. My favorite was the octopus, a crispy but tender tendril served with paprika oil atop cassava parmentier, and the oxtail grilled cheese. I could have eaten piles of both, but the oxtail grilled cheese had to be the best grilled cheese I have eaten in my entire life. I would be willing to compete for this sandwich. To fight an equally matched opponent for it with sticks or fists.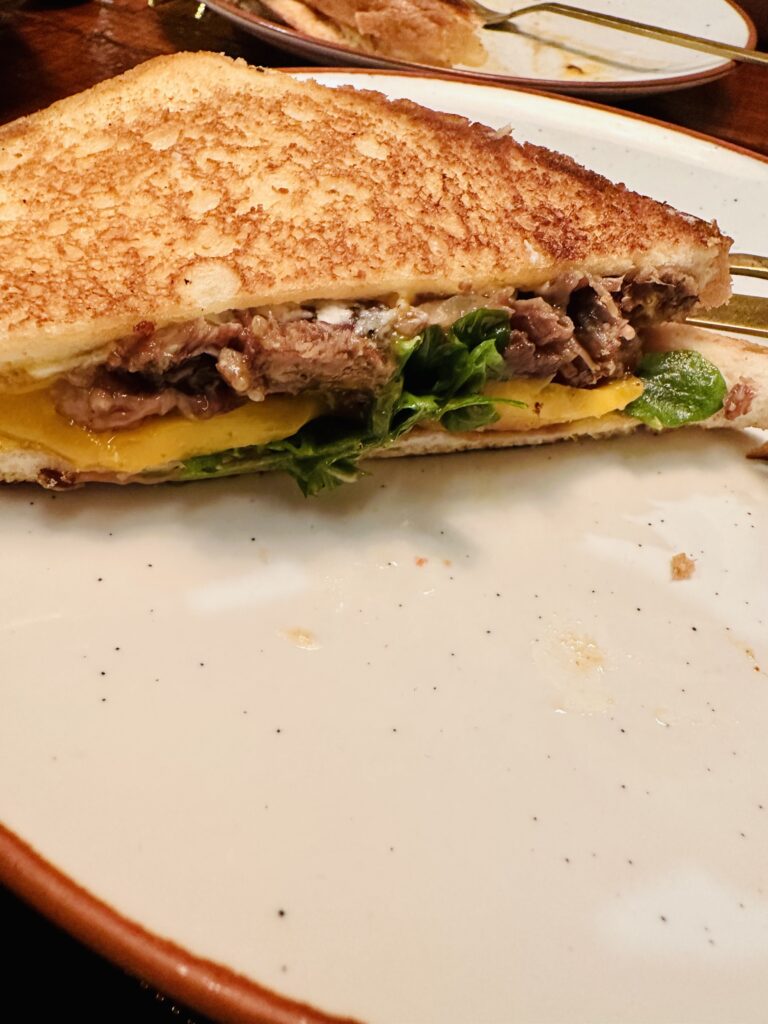 At the very least, I would stand in line for a maximum of half an hour to eat this sandwich, which says something since few restaurants inspire me enough to linger on a sidewalk for any length of time for the opportunity of a table. If I had a travel and dining show, it would be an entire episode of me eating one after another of those oxtail grilled cheese sandwiches at Els Tres Porquets until the camera fades out to me sitting alone with my empty plate, sick and sad that I could not cram more in my gullet. My voiceover expressing I have learned nothing about the culture, nothing about the chef, nothing but my sudden appreciation for oxtail grilled cheeses that has left a spiritual void in my being because I cannot eat one more.

General Tips:

If you are a fan of the show, go ahead and try the restaurants mentioned by Anthony Bourdain. Why not? See if the hype meets the experience.
Remember, you are not a world-famous travel and food celebrity, so the warm reception you saw in the show is unlikely to be duplicated. Brace yourself for a tepid, indifferent, or even rude welcome.

On the other hand, you can just avoid any place recommended by Bourdain. Sure, they may be great, but all the other tourists who were fans of his show will also frequent there.