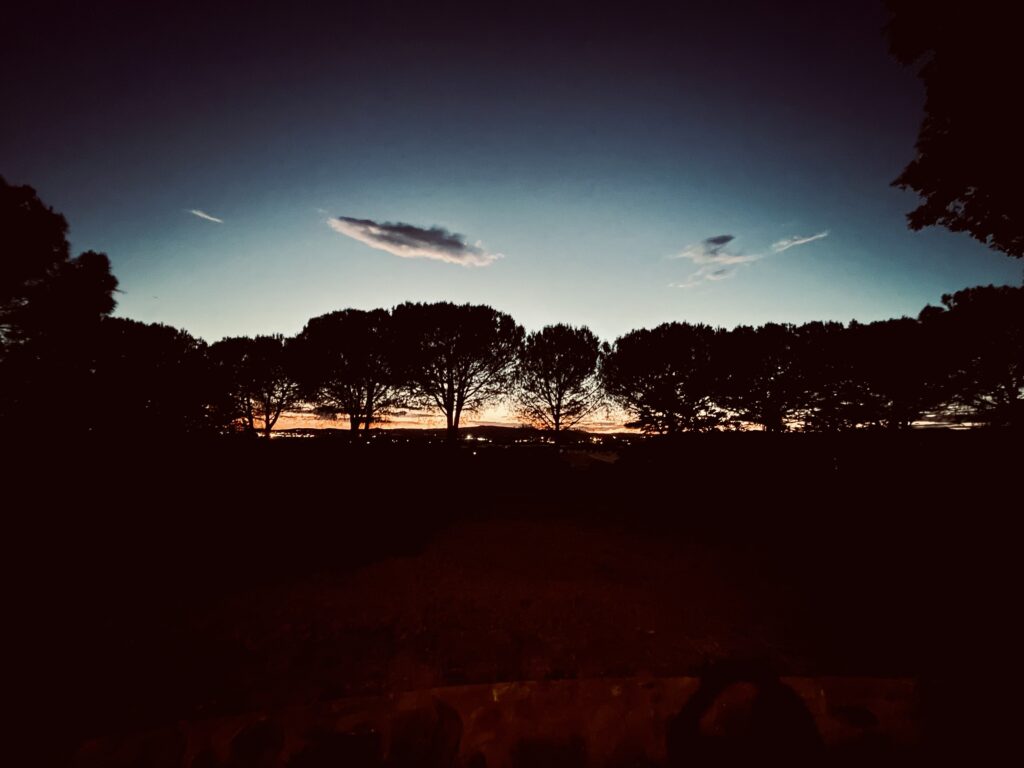 I was supposed to be in Florence this past week, and today my train tickets to Pisa,
connecting to Follonica, go unused. About a 20-minute drive from the station, a villa where we were supposed to meet friends sits atop a hill, olive groves and vineyards radiating out from its stone walls. From there, you can see Scarlino and the remnants of a castle on a mountain, the Tyrrhenian Sea and the Island of Elba, where Napolean was exiled. There is a large, saltwater pool, and I know, at this moment, swallows lightly skim the surface to dip their beaks. My cover photo for this website is from the porch there at dusk, and the light takes on an unreal quality as ethereal and golden as any painting. Our friends are there now, making new memories and sending photos of my favorite ravioli from a restaurant in Massa Marittima nearby.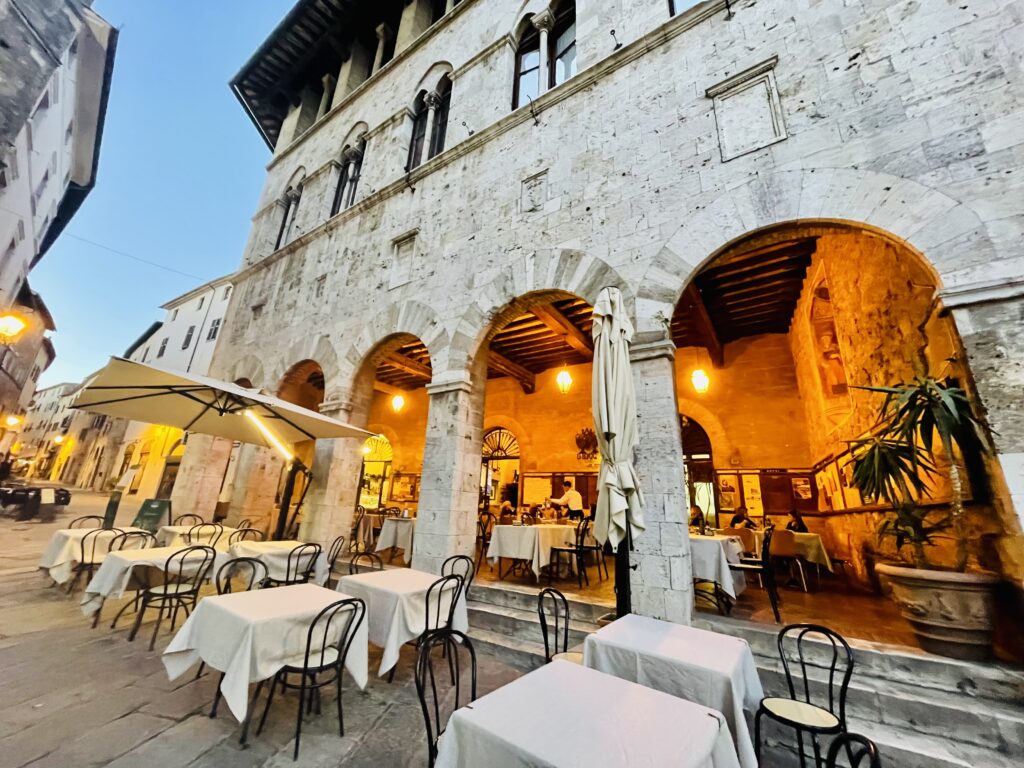 Since having COVID in January, an x-ray turned into two CT scans turned into a lung biopsy
scheduled during our week in Tuscany. Hopefully, it will just be scarring from COVID. Still, travel is unwise and adds stress to an already stressful situation. The first day
or two after the recommended biopsy, I felt myself vibrating with anxiety and utterly
disinterested in interacting with others. I curled into the fetal position and held my old bony
cat to my chest. I wept quietly in my office and studied ways to distract myself, Googling too much about cancer. Then Googling how to distract myself and calm the fuck down with a biopsy looming.

The continuity of staying home provided more relief from anxiety than I expected. Like an activities coordinator, my husband treated me kindly, asking what I wanted to do with unusual cheer. This level of cheerfulness had happened once before when we lived in Texas. At that time, I needed a hysterectomy due to what would prove to be benign fibroid tumors. I took advantage of this to go to a water park I'd always wanted to try with a lazy river. It turned out to have far more appeal from the highway than the actual experience. As we floated around the same bend repeatedly, I asked him, "You're being so nice because of the tumor, aren't you?"

This week, in Porto, we go for long daily walks exploring new spots along the River Douro and the ruins and flowers that cradle her dark green waters.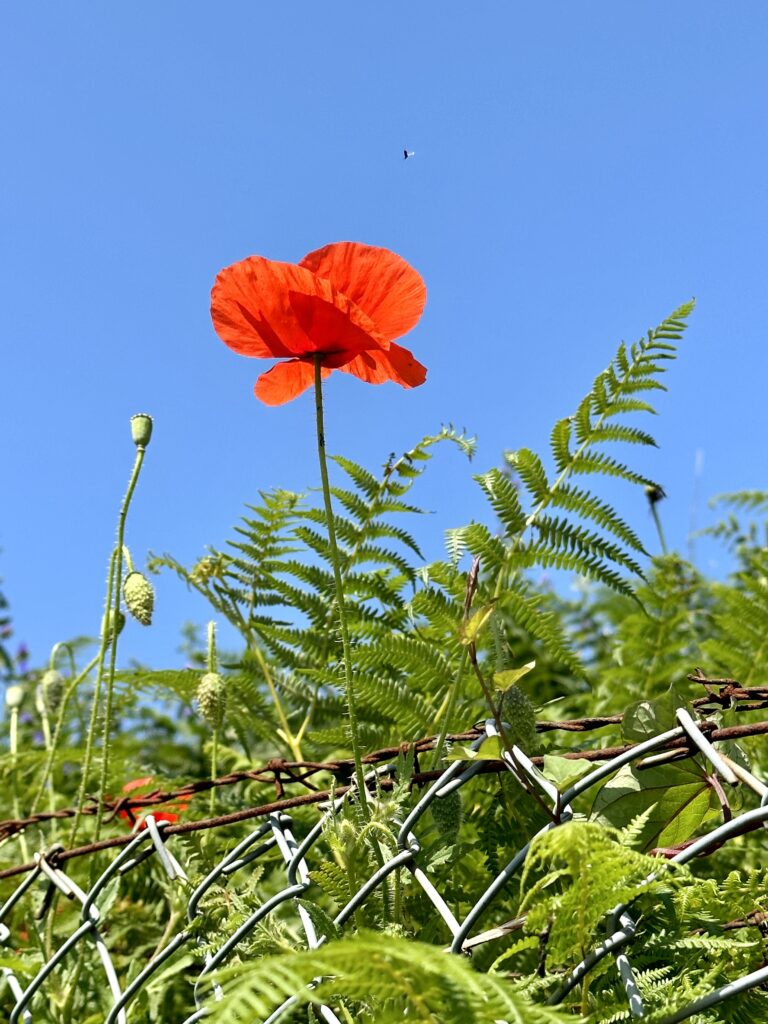 We discovered ducks.

The ducks congregate on a floating dock near a park and the grassy banks of a creek that
flows into the Douro. On the first day, we counted fourteen ducklings, but their numbers are
declining daily. Either from dogs or tough luck or because this is a spot they visit rather
than linger in. Two large ducks sit under a blue boat but will come waddling out to
investigate if you squat to talk to them. My husband urged me to pet one warty-
headed duck and I resisted the imposition the first day, but the duck allowed
it the second day.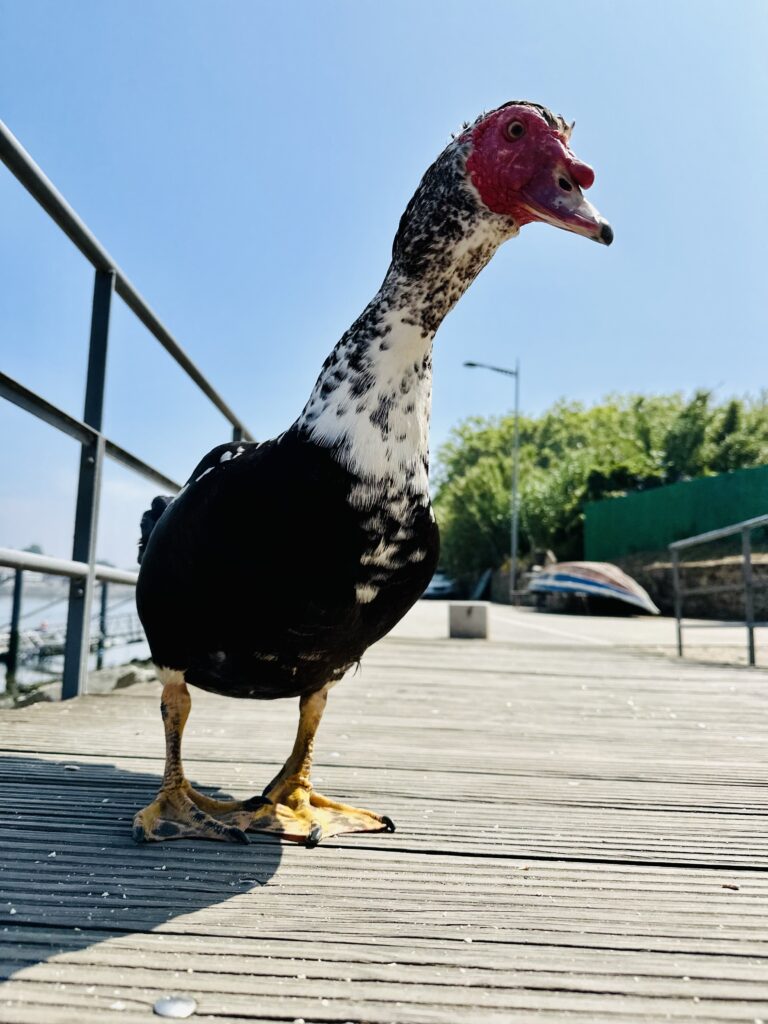 From there you can walk down to a sandy beach where people sometimes camp, and a park
with picnic tables and a café. Back up the river toward home, there is a small café sitting
with a view of the river and the giant pillars of the Ponte Infante Dom Henrique. Between the Luis I Bridge and this one, numerous ruins of stone buildings are sinking slowly into the river. Staircases go to empty spaces, overgrown with morning glories, and frequented by stray cats and rats. Cruise ships nestle in against the shore, and buses sometimes crawl up the narrow streets to haul tourists to see sites in Porto.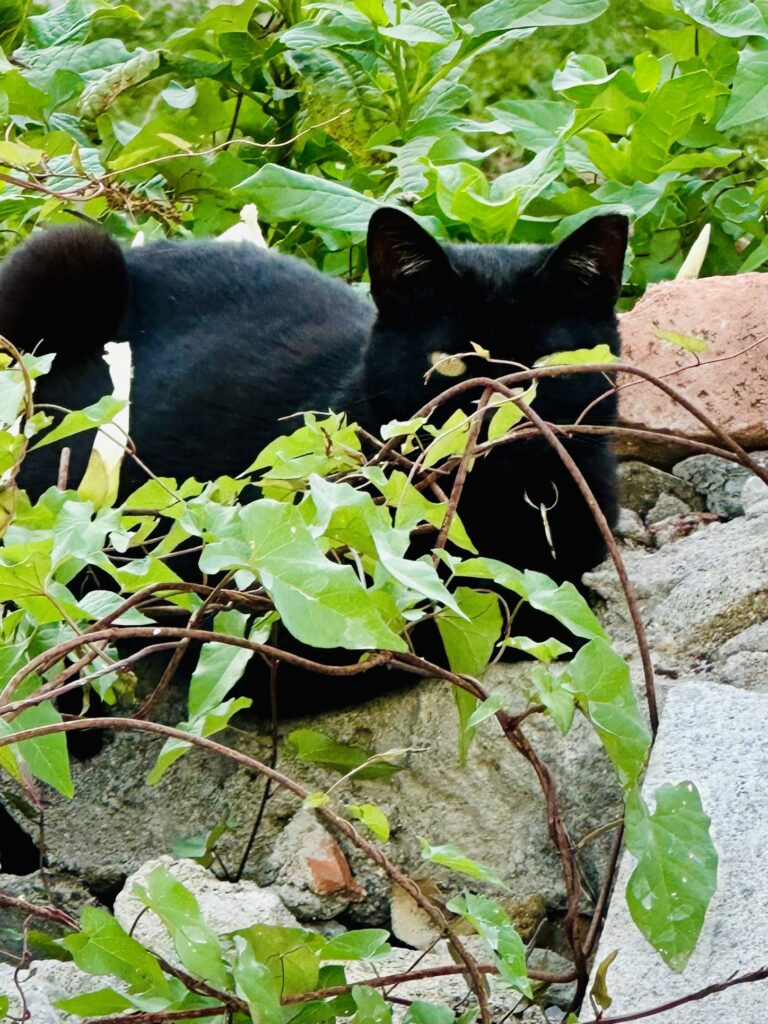 A few runners, walkers like ourselves, and occasional cyclists frequent this way. Still, it is uncrowded and peaceful to watch the boats churning up and down the river, carrying tourists to view the bridges. Sometimes we see a motorboat with people drinking beer, and we can hear a distant "woooooo" when someone lifts their arms in triumph from the boat in a Look at Me, Motherfuckers! pose. Fishermen dangle lines into the river, their long poles clamped to the concrete wall. I never saw one catch a fish until today. "Parabens!" my husband said as we walked past. The man grunted something without looking up, unhooked the fish, and whacked it against a rock.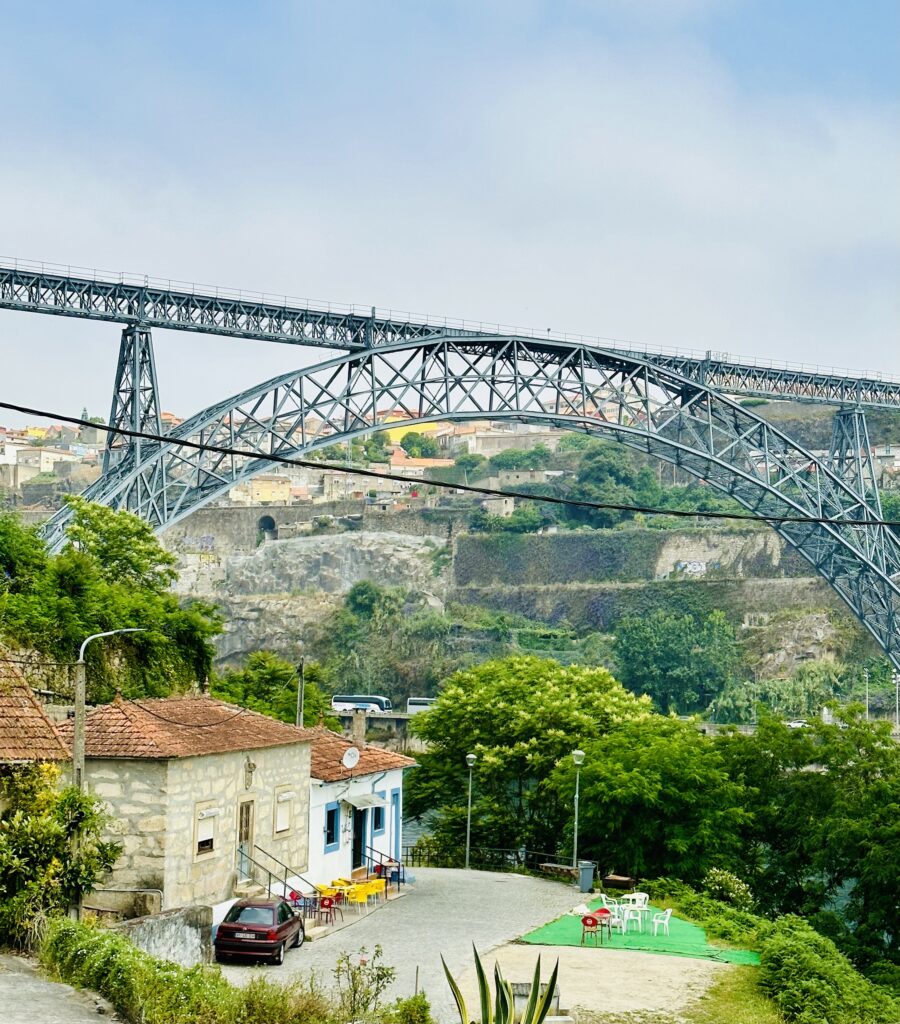 Porto is a city of ruins, so when we cross the river, we walk through the community gardens
built on their foundations along the train track. There is always someone tending a garden,
napping in a hammock. Once, we saw two young women, playing with their pet
hedgehog while a young man played them the saxophone. You can walk through the old, retired train tunnel while trains rumble past above.
Amidst the flowers and fruit trees, the figs growing from every orifice, scattered trash that someone has tried to gather together to remove, as well as signs reminding people not to take a shit in their vegetable patch.

Tweet
There is a long climb up steep hills each time we head home. I stare at the
cobblestones beneath my feet and focus on moving forward, gasping for air and trying to maintain a good pace. We step out of the way of tuk-tuks carting tourists from the Serra do Pilar overlook and down to the waterfront in Gaia where port wine warehouses lay dark and loaded with oak casks, ready to pour for tastings. The tuk-tuks give us a glimpse into the passengers' lives, the sour expressions of those either tired or unhappy, or the laughing of friends enjoying the city. My husband moves ahead of me; whenever I look up, he is stopped, looking back and waiting.

When we get home, I shower, eat lunch and survey the terrace garden. Our peppers have not
sprouted yet and perhaps never will. Cats keep knocking the pots over. The orange tree over our fence is laden and unplucked, the fruit drying on the branch. Last year the cleaning ladies from the Social Security office next door got out with mops to knock them down, gathering them in buckets. This year no one is interested. I go inside and lay back down, hug the cat to me like the day before and like I will tomorrow, and daydream about putting all the uncertainty behind and the places we will go.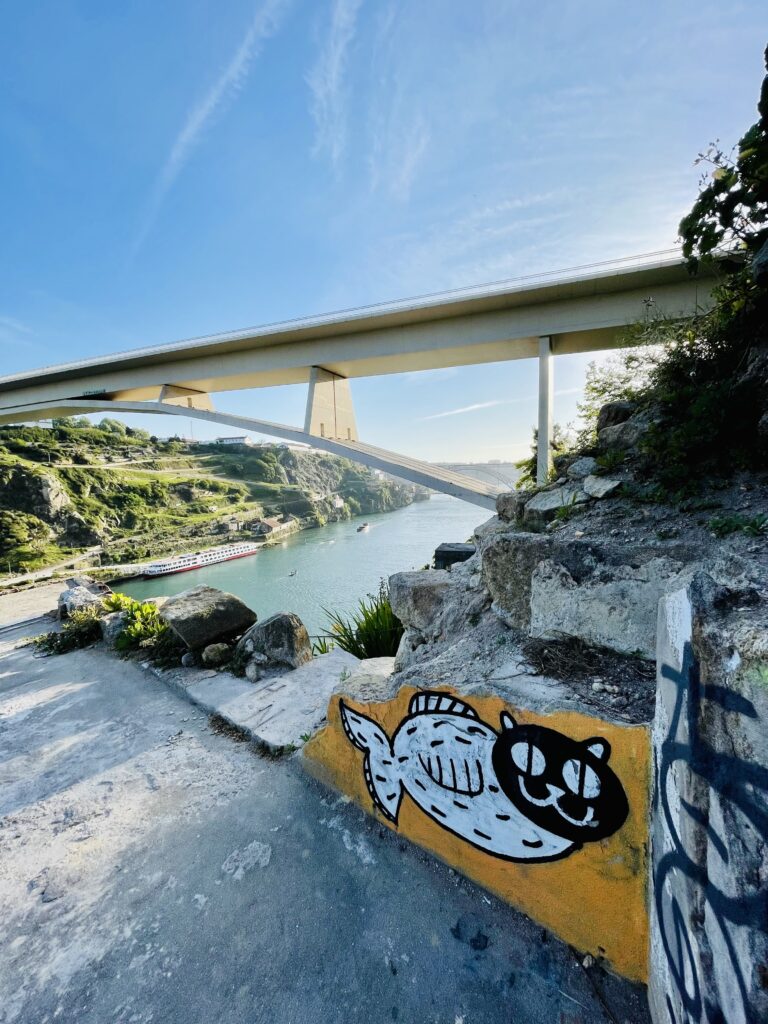 General Tips:

Stay home if the idea of travel adds anxiety and stress to an already tense situation, even if you have a fabulous trip planned.

Do what you love to reduce anxiety. Long walks to visit ducks, playing video games, baking a pie, writing shitty poetry – whatever works for you. Just because you didn't go on a trip does not mean a staycation cannot be relaxing.